Clinical trials
Our clinical programme
Our clinical programme is initially focused on non-small cell lung cancer (NSCLC) and pancreatic cancer. The first study, a 'phase I/IIa study', consists of two parts, with the first part evaluating the safety and tolerability of CAN04 at escalating dose levels, while the second part is designed to get an initial indication of anti-tumour activity in the chosen types of cancer. One further study is also planned, aiming at looking into mechanism of action and biomarkers during treatment of acute myeloid leukaemia (AML).
Dosage level and therapeutic efficacy
In the first part (phase I) of the initial study, CAN04 is administered to a limited number of patients to investigate the drug's safety profile using gradually increasing dose levels. The documentation obtained will be used to find a safe and tolerable dose to continue with into the second part.
In the second part (phase IIa), CAN04 will then be administered to a larger number of patients, with the aim to evaluate clinical activity and to further document safety. CAN04 is studied both as a stand-alone therapy as well as combination with standard treatment for each indication.
Information about the clinical study can be found at clinicaltrials.gov - CANFOUR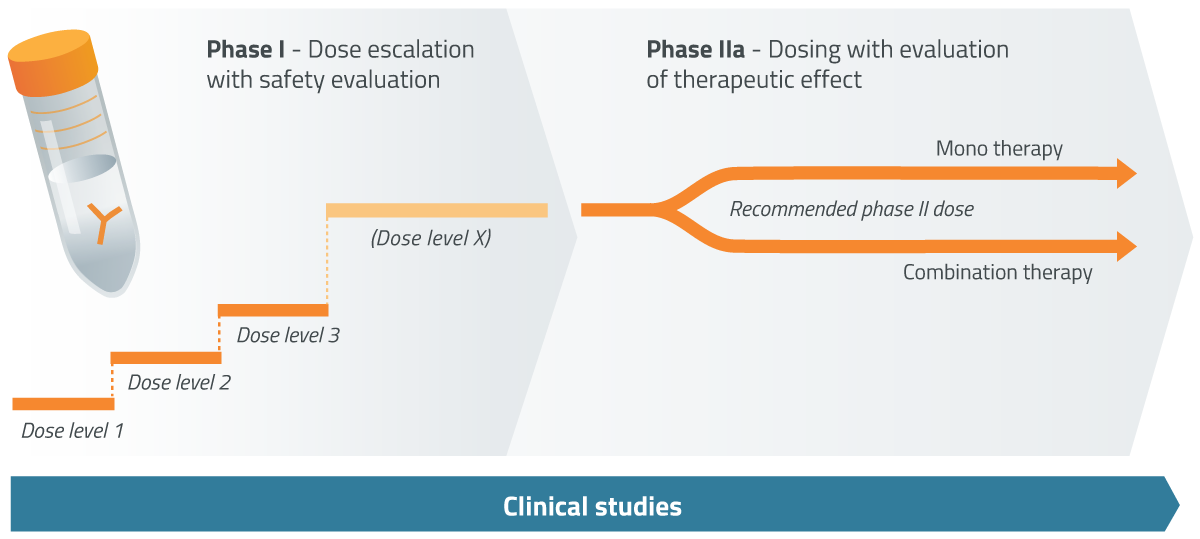 A second phase IIa study, looking into modes of action and biomarkers during treatment of AML, is scheduled to start after the initial dose-escalation Phase I part of the first study.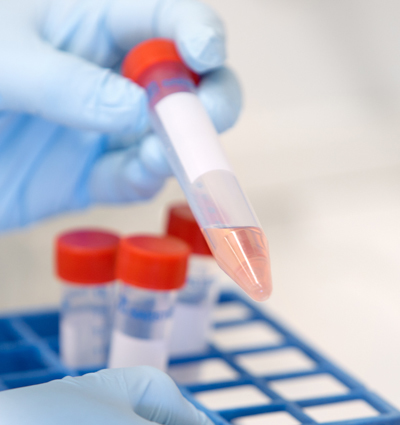 If you are interested in taking part in a clinical trial, please contact your doctor for advice.
Contact us