Strategy
Cantargia has collaboration agreements with several other companies, hospitals and academic centres. Currently more than 30 different actors are working on research and development of our main candidate product, CAN04. We work with both international and national partners.
Cantargia's business concept is the in-house development of candidate products until evidence of clinical activity has been obtained. At the same time as the clinical studies, there is also advancement of all parts of the development programme, such as production development, studies in disease models, combination therapies and biomarker development so as to avoid any delay in future commercialisation.
In the case of the CAN04 project, the current phase IIa part of the CANFOUR study is a value-enhancing activity in our partner discussions.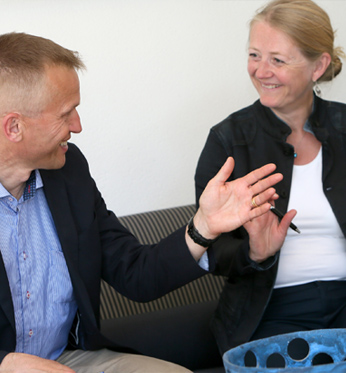 With promising findings from the preclinical trials in hand, Cantargia is hopeful as it looks to the future and actively contributing to the development of considerably more effective and gentle cancer treatments for the years to come.