CAN04 development
A dual effect on cancer
Cantargia's CAN04 antibody treatment fights cancer by activating the immune system's killer cells and by blocking signals that lead to tumour growth. The target molecule, IL1RAP, is expressed in most of the common forms of cancer, indicating a great potential of CAN04.
Preclinical development
Preclinical data has shown that IL1RAP is overexpressed by tumour cells from several different types of cancer and that CAN04 binds strongly to this molecule. CAN04 works both by decreasing the tumour inflammation and by stimulating the immune system's killer cells to eradicate the tumour cells. Both effects are studied in different cell-based model systems. Effects of CAN04 on tumour development and on the immune system are studied in different cancer models, these studies also include combination therapies. Studies are performed to further document properties of CAN04 and to support the clinical studies.

Clinical development
Clinical development is initially focusing on non-small cell lung cancer (NSCLC) and pancreatic cancer. During the first part of the phase I/IIa study CANFOUR, safety and tolerability of CAN04 at escalating dose levels are being evaluated while, in addition, the second part is designed to also obtain an initial indication of anti-tumour activity in the chosen types of cancer. In part II, CAN04 therapy will be investigated as monotherapy as well as in combination with standard of care both in NSCLC and pancreatic cancer, respectively.


Manufacturing and quality control
CAN04 is manufactured in a biological production system. A specific cell-line licensed from BioWa Inc. enables us to produce antibodies with a more potent ADCC (Antibody-Dependent Cellular Cytotoxicity) activity. More information about this technology can be found at www.biowa.com . The industrial manufacturing process has been developed by Glycotope Biotechnology GmbH (now Celonic AG www.celonic.com), who manufactures the product according to GMP (Good Manufacturing Practices).
CAN04 is produced in cells cultivated larger scale and then purified in several steps to obtain a final product with high purity. The CAN04 treatment is given to patients by intravenous infusion.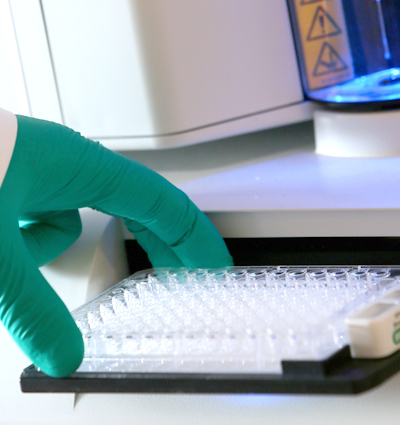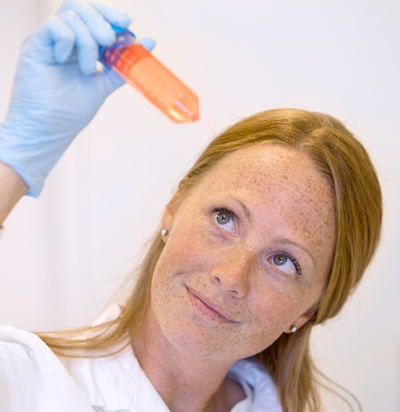 Contact us